Ecology at Fol-Druk Flexo
Nowadays, ecology is important, especially as an element of responsible business policy. At Fol-Druk Flexo, we take into account environmental protection and minimizing the negative impact on the environment in every aspect of our company's operation. Accepting the order to our own production system and its detailed analysis limits possible overproduction. Cooperation with the world's leading film producers allows us to use almost 100% of the supplied materials. At every stage of the production, the Quality Control Department scrupulously monitors procedures to ensure high quality of products, and professional laboratory equipment allows us to avoid defects. The printing process is supervised by vision systems informing the operator about defects. Thanks to all these checkpoints and implemented procedures, we are able to ensure fast execution of orders, minimizing wastes, which is in line with the idea of a circular economy.
The circular economy (CE) is a concept that aims to effectively and rationally manage raw materials and waste. For years, Fol-Druk Flexo has known that operating within the circular economy is a direction that is worth and even necessary to choose nowadays. Packaging waste generated in Fol-Druk Flexo is fully recycled and processed into new products. What is more, the company is constantly looking for new solutions for recyclable eco packaging and thus is in line with the idea of ​​circular economy and sustainable development.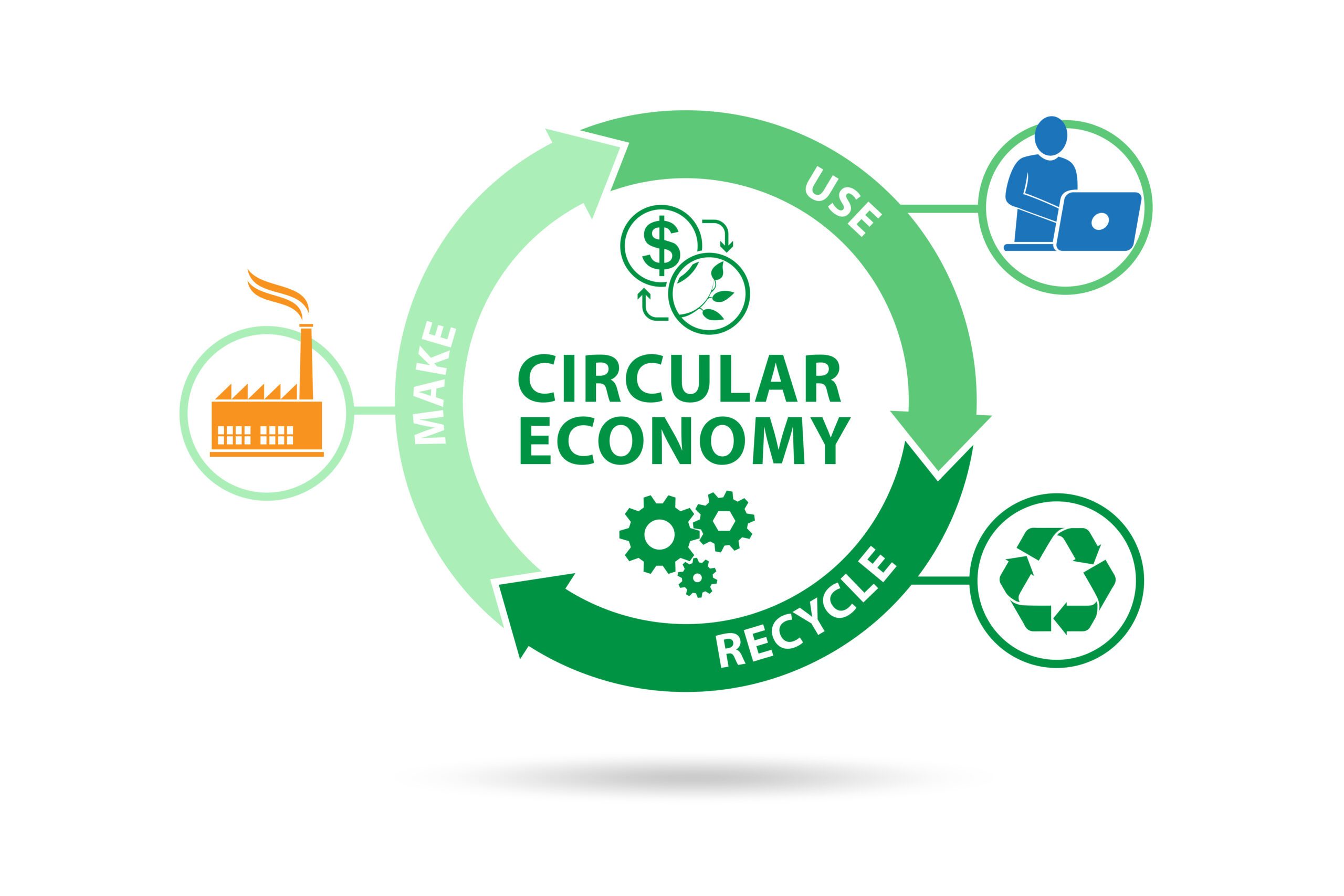 During the 12th edition of the "Safe Packaging" Conference, Fol-Druk Flexo again received the PCE Certificate (Packaging Circular Economy), confirming good waste management.
Fol-Druk Flexo has also obtained a certificate guaranteeing that 100% of the energy used in 2023 will come from renewable sources.
Ecological solutions for our clients
Thanks to our professional knowledge and many years of experience, we are able to cooperate in the production of ecological packaging so that they are tailored to the requirements and needs of our customers. The Research and Development Department at Fol-Druk Flexo is open for new solutions, in particular for recyclable eco packaging.
Therefore, we invite you to take advantage of our advice on recyclable eco packaging. In order to obtain valuable information, we encourage you to send inquiries via the form or by phone – we are open for new materials and looking for ecological solutions!